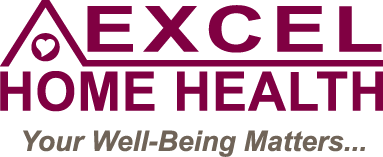 REGISTERED NURSING
Registered nurse, sometimes called RNs play a significant role in home heath care, and provide treatment to patients suffering from various medical conditions. In most cases, they serve as Case Managers and are primarily responsible for coordination of care amongst the various disciplines, and serve as the liaison between the physician and patient/family members. They educate patients and their families on disease prevention, post-hospital/nursing home treatment, and try to prevent re-hospitalization. They perform diagnostic tests, analyze results, administer medications, operate medical equipment, and monitor patient recovery and progress. A RN conducts a comprehensive assessment and develops customized treatment plans that could include some or all the other disciplines of home health care.
A RN can assist in the following:
Diabetic Teaching and Management
Wound Care Treatment
Medication Compliance and Management
Cardiac Care
Tube Feeding
Hypertension Management
Ostomy Care
PICC Line Management
Our Registered Nurse will coordinate and work with any and all other disciplines involved in ones treatment plan.
Excel Home Health © 2020 All Rights Reserved